Special Projects
Current Projects
LDH's Tracking Program and Bureau of Family Health Find New Ways to Expand Their Existing Partnership
Since 2012, the Department's Bureau of Family Health (BFH) and Environmental Public Health Tracking Program (Tracking) have been committed to improving the health of all Louisiana families by executing several successful health awareness campaigns. In 2018, the BFH and the Tracking team used multiple communication channels to promote swimming safety and to remind parents and others care providers about the dangers associated with leaving children in hot cars. They published social media messages on both LDH's and BFH's social media channels, disseminated a heat safety infographic to parents participating in car seat inspections, and shared the New Orleans Health Department's car thermometer decals with parents and grandparents residing in the Greater New Orleans area. Additionally, since 2018, the Tracking staff has produced articles about children and heat safety for the May/June edition BFH's e-newsletter, Partners for Family Health, which has more than 1,000 subscribers.
This summer, the BFH and LDH Tracking are focusing on a new aspect of heat safety! Since pregnant women, who also have a greater risk of developing a heat-related illness, are rarely the focus of heat safety campaigns, LDH Tracking and the BFH will be targeting this group in 2020. LDH Tracking and the BFH will be sharing heat safety tips with pregnant women, expectant families, healthcare professionals who subscribe to BFH's Facebook and Twitter channels.
Past Projects
LEPHT Fish Tissue and Blood Mercury Pilot Project
The purpose of the study was to collect fish-tissue mercury and human blood mercury data to identify communities where the residents had high blood mercury levels and were eating fish that had high levels of mercury. Information that was collected for the study could be used to educate the residents in the impacted areas about how to limit their contact with fish that contain high levels of mercury. Information from the study could also be used to identify areas where more fish-tissue and human blood mercury testing is needed.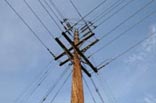 Wood Preservation and Treatment Site Pilot Project
The LEHET pilot project focused on linking environmental, exposure and health outcome data from wood preservation and treatment sites. Working in partnership with LDEQ and the OPH Safe Drinking Water Program, groundwater and drinking water data were compiled from areas near 22 abandoned or inactive wood preservation and treatment facilities throughout the state. The chemicals of interest for this project were: benzo(a)pyrene,*chromium, *copper, *arsenic (*found in chromated copper arsenate, also known as CCA) and pentachlorophenol (PCP). In addition to groundwater and drinking water data, LEHET compiled Louisiana Tumor Registry (LTR) bladder cancer data, lung cancer data and data from all cancer sites combined for the areas surrounding the wood preservation facilities. This project resulted in a private well water health educational campaign.