What Should You Expect From Your Pediatrician?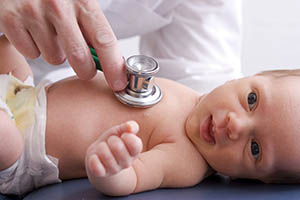 Your child should have a primary care provider who can guide and support you through the process of finding the health care services that your child needs. This person should be a board-certified or board-eligible pediatrician or family medicine physician. Families of children with special health care needs benefit from pediatric care that has the following characteristics:
It is accessible. Your physician should be in your community and easily accessible to you. He/She should accept whatever type of health insurance you have for your child.
It is continuous. This means the same provider knows your child and follows your child over time. Your physician is active in your child's care during hospitalizations and after discharge.
It is

comprehensive

. This means your child's physician addresses all areas of your child's care, including medical, educational, developmental, and other service needs.
It is family-centered. Your physician respects your knowledge of your child, and a trust exists between your family and your physician in caring for your child.
It is

coordinated

. Your child's physician and office staff should coordinate the services that you need for your child from various providers, agencies, and organizations to make sure all of your child's needs are met and to avoid duplication.
It is compassionate and

culturally effective

. This means your physician tries to understand yours and your child's perspectives and respects and values your family's cultural beliefs.
A physician practice that shares these characteristics is called a "medical home". A medical home provides the preventive care your child needs, and handles most medical situations that arise. When children receive care from this type of practice, they have fewer emergency room visits and hospitalizations. Care is less expensive and more effective. Your child stays healthier and your family receives the support it needs in caring for your child with special health care needs.