Louisiana Crisis Response System
The Louisiana Department of Health (LDH)/Office of Behavioral Health (OBH) is in the process of expanding upon and restructuring the Medicaid service delivery system related to crisis services. OBH is working with partners in Medicaid and national experts to finalize the service design associated with a crisis system of care that is modern, innovative and coordinated.
The purpose of this site is to provide information about the services being developed and updates about implementation activities as they occur. If you are in crisis, please contact the Suicide Prevention Lifeline, which can be located at the following: https://suicidepreventionlifeline.org/media-resources/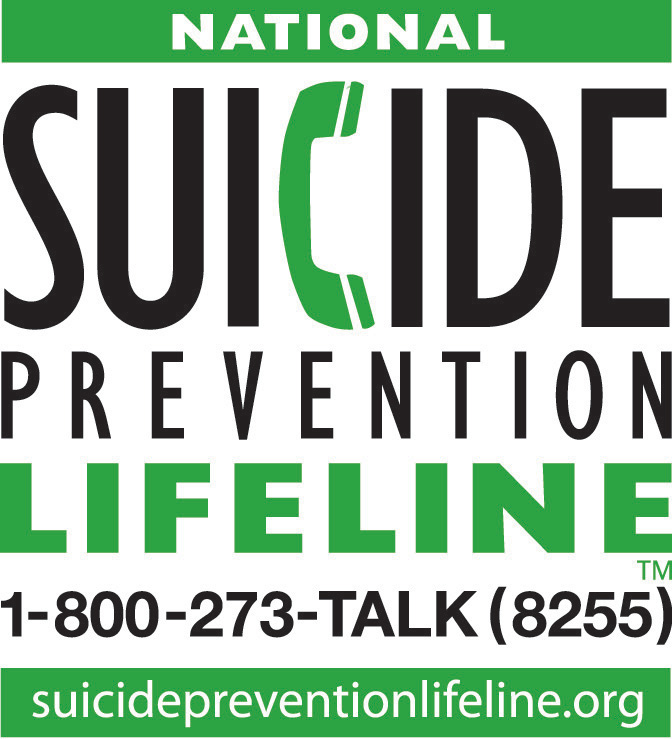 It is LDH's goal to develop a statewide model for crisis response that maintains regional and geographic relevance and builds upon the unique and varied strengths, resources, and needs of Louisiana's individual communities.
The vision is that the system:
Values and incorporates "lived experience" in designing a crisis system and crisis service delivery and is built on principles of recovery and resiliency using person-centered processes;
Encompasses a continuum of services that includes crisis prevention, acute intervention and post-crisis recovery services and supports;
Provides interventions to divert individuals from institutional levels of care including inpatient placements, emergency departments utilization, nursing facilities and other out of home settings; and
Provides timely access to a range of acute crisis responses, including locally available home and community-based services and mobile crisis response.
Results in a crisis continuum that includes and respects a bed-based crisis service but does not rely on that level of service as the foundation of the crisis continuum.
This will be achieved by implementing the following services:
Mobile Crisis Response (MCR) is an initial community-based, mobile crisis response intended to provide relief, resolution and intervention to individuals where they are located through crisis supports and services during the first phase of a crisis in the community.
Behavioral Health Crisis Centers (BHCC) are facility based services that operates twenty-four (24) hours a day, seven (7) days a week, as a walk-in center providing short-term behavioral health crisis intervention.
Community Brief Crisis Support (CBCS) is an ongoing crisis intervention response rendered for up to fifteen (15) days and designed to provide relief, resolution and intervention through maintaining the member at home / in the community, de-escalating behavioral health needs, referring for treatment needs, and coordinating with local providers.
Crisis Stabilization (CS) are short-term bed-based crisis treatment and support services for members who have received a lower level of crisis services and are at risk of hospitalization or institutionalization.
Services will be available in this initial implementation for adults (21 and older) with Medicaid. All services will be voluntary.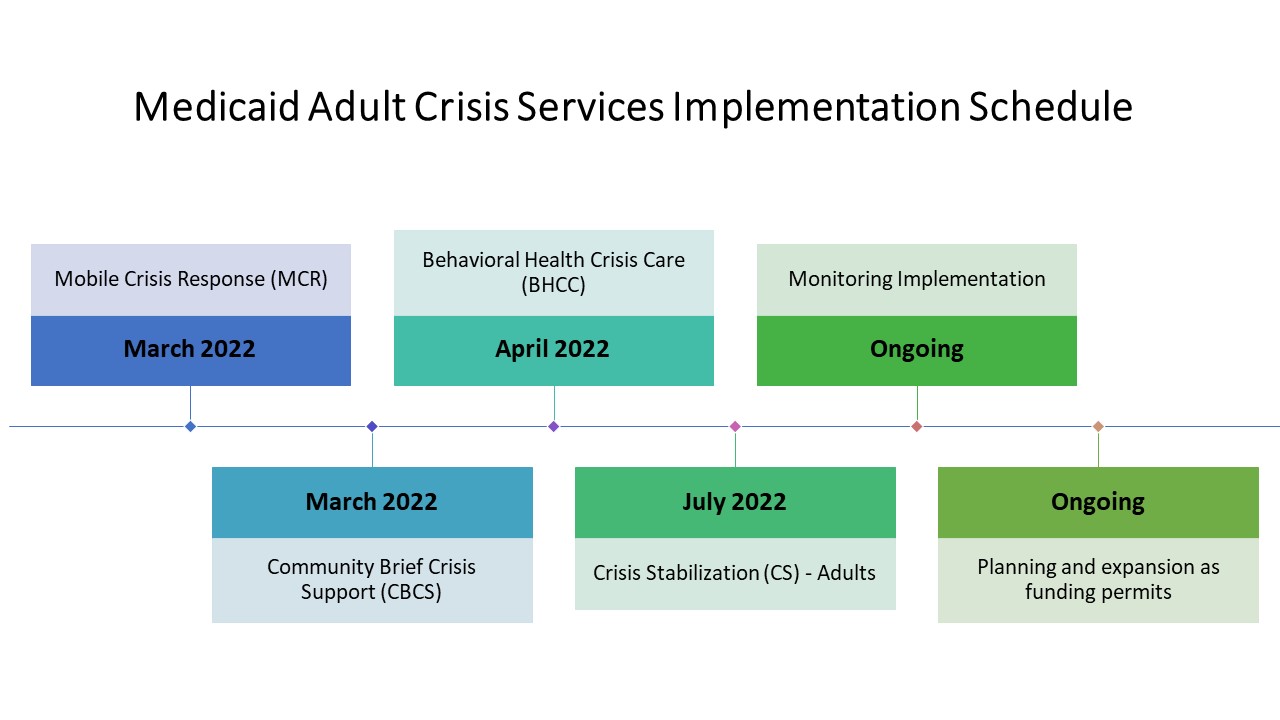 As part of the process to implement new Medicaid covered crisis response services in Louisiana, LDH is pleased to announce the list of providers selected for the first training cohort of intensive crisis response training, to be facilitated by the Center for Evidence to Practice. The following organizations indicated their readiness to participate in the first training cohort as specified by region and service.
Applicant

Regions Based on Application

Mobile Crisis Response

Community Brief Crisis Support

Behavioral Health Crisis Care Center

Crisis
Stabilization

Resources for Human Development, Inc.

1

√

√

Recovery Innovations DBA RI International

1

√

√

Recovery Innovations DBA RI International

2

√

√

√

√

Start Corporation

3

√

√

√

√

Ness Healthcare

4

√

√

√

Merakey Pennsylvania

7

√

√

√

Ness Healthcare

9

√

√

√

Start Corporation

9

√

Jefferson Parish Human Services Authority

10

√

√

Resources for Human Development, Inc.

10

√

Recovery Innovations DBA RI International

10

√
Modeling a Crisis System of Care
Early in the development of this new system, the Louisiana Department of Health sought input from stakeholders and interested parties to assist in the development of a vision for a modern and comprehensive crisis system of care through a Request for Information. Based on findings from the Request for Information, LDH developed a crisis framework:
Additional Resources
The Center for Evidence to Practice has issued its Request For Applications to Medicaid behavioral health providers.
Frequently Asked Questions
Service Definitions posted for public comment within the Medicaid Provider Manual webpage Click Here

Section 2.2 – Bed Based Services – Crisis Stabilization for Adults (Item Number: 2021-BH-11)
Section 2.3 – Outpatient Services – Crisis Response Services for Adults (Item Number: 2021-BH-12)

Mobile Crisis Response
Community Brief Crisis Support
Behavioral Health Crisis Care Centers

Updated Fee Schedule with service rates, codes, and modifiers have been posted to the Louisiana Medicaid website in both Excel and PDF format.

Please note the following changes:

Additional page for Serious Mental Illness, appended with effective dates of 2/1/2022, 3/1/2022, and 4/1/2022
Revisions can be identified in red font on the SMI and Modifier pages of the SBHS fee schedule (V10 10/21/2021).

SAMHSA Crisis best practices - Core Elements for Responding to Behavioral Health Crises: Practice Guidelines
Presentations
Upcoming Presentation Schedule
Statewide Implementation Plan Updates *dates subject to change*:
February 24, 2022: 2:30p.m. – 3:30p.m.
April 28, 2022: 2:30p.m. – 3:30p.m.